The Excellent Wife DVD Set by Martha Peace
These DVDs are of Martha teaching supplemental material designed to work in tandem with The Excellent Wife book in a Bible study or class setting. This set includes some new helps for individual study and/or group/class study.
In addition to the 24 DVD video sessions, there are Word documents on CD that allow you to print student handouts (print as many as you need) and PowerPoint slide files for the sessions that allow you to use the same "show" slides that Martha uses when she teaches The Excellent Wife material herself. These PowerPoints can be viewed on TVs via DVD players or projected via computer/projector systems that are available in many churches/offices.
Students only need to purchase The Excellent Wife book and Student Study Guide. This DVD set includes Martha's testimony on the first DVD, and then 23 more sessions covering all 21 chapters of The Excellent Wife (2 of the chapters have 2 parts). The 25th disc is a CD with the Word documents and PowerPoint files for each lesson.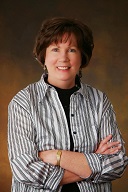 About Martha Peace
Martha was born, raised, and educated in and around the Atlanta area. She graduated with honours from both the Grady Memorial Hospital School of Nursing 3 year diploma program and the Georgia State University 4 year degree program. She has thirteen years work experience as a Registered Nurse, specialising in pediatric burns, intensive care, and coronary care. She became a Christian in June, 1979. Two years later, Martha ended her nursing career and began focusing her attention on her family and a ladies' Bible study class. For five years she taught verse-by-verse book studies. Then she received training and certification from the National Association of Nouthetic Counselors (NANC). NANC was started by Dr Jay Adams for the purpose of training and certifying the training of men and women as biblical counselors. (NANC has had a name change and is now known as ACBC, which stands for Association of Certified Biblical Counselors.) Martha teaches counseling classes and counsels in her church's Certified Counselor Training Center.

Martha is a gifted teacher and exhorter. She worked for eight years as a biblical counselor at the Atlanta Biblical Counseling Center on Old National Highway, College Park, Georgia, where she counseled women, children, and teenagers. For the past several years she has presented workshops on various biblical counseling issues for women at the national conference for NANC. She also instructed for 6 years at Carver Bible Institute and College in Atlanta where she taught women's classes including The Excellent Wife, Raising Kids Without Raising Cain, Introduction to Biblical Counseling, Advanced Biblical Counseling, Personal Purity and The Book of Esther. Martha has authored a workbook, Raising Kids Without Raising Cain and books entitled The Excellent Wife, The Study Guide to The Excellent Wife, Becoming a Titus 2 Woman, Tying the Knot Tighter (co-authored with her Pastor, John Crotts), Damsels in Distress, and a parenting book co-authored with Stuart Scott entitled The Faithful Parent. She also has several CD sets and DVD sets available for purchase.

Martha is active with her family in Faith Bible Church, which is located just outside Peachtree City, Georgia, where she teaches ladies' Bible study classes and counseling classes as well as counseling in the church counseling center. In addition, she travels extensively all over the world and conducts seminars for ladies' groups on topics such as Raising Kids Without Raising Cain, The Excellent Wife, Becoming a Titus 2 Woman, Having a High View of God and Personal Purity, as well as other topics.

Martha has been married to her high school sweetheart, Sanford Peace, since September 24th of 1966. He is a retired air traffic controller with the FAA. They have two children: Anna Maupin, who lives with her husband, Tony, in Sharpsburg, GA, and David, who lives with his wife, Jaimee in Sharpsburg, GA. Martha and Sanford have 12 grandchildren, Nathan, Tommy, twin girls─Kelsey and Jordan, Caleb, Cameron, Carter, Matthew, Noah, Kylee, Emma and Kaylyn.
Pricing:
The Excellent Wife DVD Set: R 595
The Excellent Wife book: R 280 R 220
The Excellent Wife Teacher's Guide: R 170 R 150
The Excellent Wife Study Guide: R 170 R 150